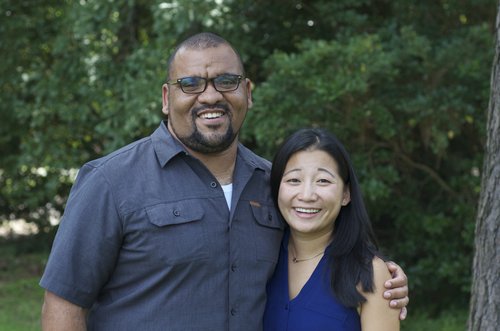 Jeremy and Kim Pleasant//
Lead Pastors
jeremy@vineyardbr.org
Jeremy was born and raised in Los Angeles, CA. He attended Southern University and LSU, and obtained a Bachelors of Music degree from Southern. With a strong desire to use God-given gifts to train, equip, and lead the church domestically and internationally, Jeremy was a Associate Pastor at the Vineyard from 2013-July2018.
Kim, who is also from Los Angeles, moved to Louisiana in 2009 to join Teach for America after graduating from the University of California.
In July of 2018, Jeremy and Kim were elected as the new Lead Pastors of the Vineyard. They're looking forward to this new chapter and hope to bring their combined passions of diversity, community, and radical love for God and people to continue to build the church as a multicultural, centered-set community church committed to following the heart of Jesus.
Dan and Liz Powell //
Associate Pastors
dan@vineyardbr.org
liz@vineyardbr.org
Dan and Liz attended Trinity International University near Chicago where they met and later married in 2009. Dan graduated with a BA in Biblical Studies and Liz with a BA in Christian Ministry with an emphasis in Children/Family. They have been doing ministry together ever since. The Powells spent some time in northern Wisconsin where they led camp ministry programs and received their master's degrees from Wheaton College in Evangelism and Leadership. They then moved to the Baton Rouge area in 2014.
Liz has been on staff since January 2015 and Dan joined us later in November 2015.
They have two daughters Eleanor and Karis.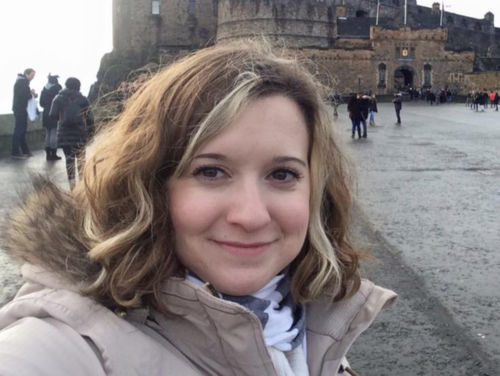 Taylor Thompson // Church Administrator
taylor@vineyardbr.org
Taylor graduated from LSU in May 2017 with a bachelors in International Studies with diplomacy in Europe. She is passionate about justice, equality, and human rights, and history. She hopes to attend grad school in the near future and work towards a masters and a doctorate in Cold War studies. Currently, she is the church administrator and is greatly enjoying this fun adventure serving her church, community, and most of all, God.
Laura Kearns // Bookkeeper

finance@vineyardbr.org
Laura has lived in many places, from Texas to Germany, but she eventually landed in Louisiana. Baton Rouge has been her official home since 1993, and she is thankful for that because Baton Rouge is where she met her husband Mike. Mike and Laura were happily married in May of 2000. They discovered the Vineyard Church together and have felt completely at home since day one. They knew the Vineyard was exactly where they belonged and where they needed to be.
Laura joined the Vineyard staff in 2015. She runs her own business and has experience in bookkeeping and collections – staying busy and juggling things is what she likes to do! Mike and Laura are eternal "big kids" that love to travel, try new things, go on adventures, volunteer at the Vineyard, and hang out with friends and family. Throw in some relaxation for good measure and that about sums up what they are all about.